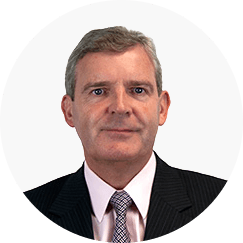 CYRIL MCGUIRE
Largest Private Landowner in South County Business Park

Cyril McGuire is pleased to announce an exciting new Grade A Office Development at South County Campus which is an established business park located at the landmark entrance to the Sandyford Business District.
Cyril was co-founder and CEO of Trintech Group PLC and has extensive experience in building successful Irish and Global IT companies. He also has a proven track record of over 20 years in the Sandyford Business District in developing Grade A office accommodation for growing indigenous and multinational ICT companies at the premier South County Business Park. These include the Trintech Building (30,000 sq ft) constructed by Sisk for leading tenants, including Avaya, VeriFone, Dignity Sciences, N3 Marketing Results and Coriant International.
Cyril has also developed with Sisk a 22,000 sq ft Grade A office building which is the headquarters of leading Irish owned Fannin Healthcare (a DCC Plc subsidiary).
More recently, Cyril and Microsoft agreed the sale of the neighbouring development site of over 7 acres at South County Business Park in order to develop and construct the new Microsoft Ireland HQ of over 375,000 sq ft to accommodate their expanding Irish workforce.
Cyril in conjunction with Infinity Capital is now happy to announce the next phase of his successful South County Business Park development. The prestigious Two South County landmark building will be 105,000 sq ft of LEED Gold Grade A office accommodation designed to meet the precise requirements of growing Irish and Multinational IT, Pharma and Fintech companies. With world class design, flexible services and facilities, outstanding amenities and connected infrastructure, South County Business Park is the premier technology hub location in South Dublin.

Architect
TOTP Architects
Contact: Chris Ryan

QUANTITY SURVEYOR
Scollard Doyle
Contact: Michael Scollard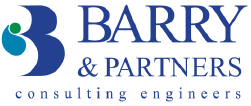 STRUCT / CIVIL ENGINEER PSDP / H&S
JB Barry
Contact: Jerome O'Brien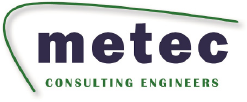 Mechanical & Electrical Services
Metec Consulting Engineers
Contact: Bernard Denver

Access/DAC
O'Herlihy Access Consultants
Contact: Eoin O'Herlihy
FACADE
Billings Design Associates
Contact: Simon Kenny

LANDSCAPE ARCHITECTS
Doyle & O'Troithigh
Contact: Daithi O'Troithigh

FIRE
Jeremy Gardner Associates
Contact: Martin Davidson

ANIMATION & CGI
Archivis
Contact: Stanisław Sokołowski

PLANNING SERVICES
Tom Phillips Associates
Contact: John Gannon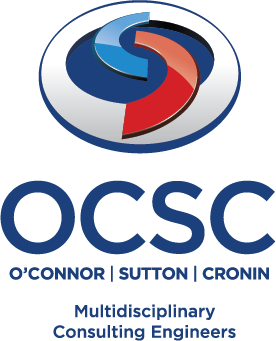 LEED AP Services
O'Connor Sutton Cronin Limited
Contact: Patrick Field

Design & Marketing
Cream Creative Contact:
Cian Pas