Outline Specification –
One South County
HQ office building
Full Grade A specification
Highly efficient and flexible floor plates
Feature full height atrium
Feature penthouse roof gardens
LEED Gold targeted
Excellent natural light to all floors
Gym and shower facilities
Raised access floors
Suspended metal frame ceilings
LED PIR lighting
4 Pipe fan coil air conditioning
4 High Speed Passenger lifts and 1 Goods lift
2.8 metre floor to ceiling height
5.7 metre floor to ceiling height (ground floor with mezzanine potential)
Designed to exceed occupier's expectations in every way
The style of the building is contemporary and reflects the hi-tech nature of the environment. This beautiful building set in a highly landscaped and sylvan setting will offer occupiers the best real estate solution in South Dublin.
With flexibility and efficiency to the fore, coupled with the incorporation of external fully glazed facade, penthouse roof garden and terraces, this targeted LEED Gold sustainable building will perfectly complement its natural surroundings.
A unique opportunity for occupiers to acquire a premium stand-alone office building or for larger occupiers who wants to acquire and control their own campus environment in South County Dublin.
Schedule of
Accommodation
| Floor | Area sq m | Area sq ft |
| --- | --- | --- |
| Undercroft | 170 | 1,829 |
| GROUND | 1,770 | 19,052 |
| First | 2,920 | 31,430 |
| Second | 2,920 | 31,430 |
| Third | 2,895 | 31,161 |
| Fourth | 2,225 | 23,949 |
| Roof plant access | 110 | 1,184 |
| Total | 12,840 | 138,210 |

156 Car Parking Spaces

160 Bicycle Parking Spaces
Technology
Technology
1st floor - 260 staff
WEST

Office load
140 seats
Boardroom 1
18 seats
Boardroom 2
16 seats
Boardroom 3
8 seats
Boardroom 4
8 seats
Colaboration
16 seats
Break point
10 seats
Kitchen/tea
40 seats
Phone/quiet box
7
EAST

Office load
120 seats
Boardroom 1
18 seats
Boardroom 2
8 seats
Boardroom 3
8 seats
Colaboration
16 seats
Break point
10 seats
Kitchen/tea
42 seats
Phone/quiet box
3
Density 1:10 sq m
Financial
Financial
1st floor - 257 staff
WEST

Office load
142 seats
Boardroom 1
18 seats
Boardroom 2
16 seats
Boardroom 3
8 seats
Briefing Room
54 seats
Colaboration
16 seats
Break point
10 seats
Kitchen/tea
40 seats
Phone/quiet box
7
EAST

Office load
115 seats
Boardroom 1
18 seats
Boardroom 2
8 seats
Boardroom 3
8 seats
Colaboration
16 seats
Break point
10 seats
Kitchen/tea
42 seats
Phone/quiet box
3
Density 1:10 sq m
Professional
Professional
1st floor - 204 staff
WEST

Office load
122 seats
Boardroom 1
18 seats
Boardroom 2
16 seats
Boardroom 3
8 seats
Boardroom 4
8 seats
Colaboration
16 seats
Break point
10 seats
Kitchen/tea
40 seats
Phone/quiet box
7
EAST

Office load
82 seats
Boardroom 1
18 seats
Boardroom 2
8 seats
Boardroom 3
8 seats
Colaboration
16 seats
Break point
10 seats
Kitchen/tea
42 seats
Phone/quiet box
3
Density 1:12 sq m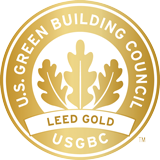 Floor Heights
Ground floor to u/s ceiling slab: 5.7m
Notional ground floor to ceiling: 5.4m
Office floor slab to u/s ceiling slab: 3.7m
Office floor to ceiling: 2.8m
Office floor to floor: 4m
Raised Access Floor Zone
Minimum 100mm excl 50mm floor zone
Ceiling Service Zone
400mm excl 50 mm Ceiling zone
Structural Grid
Structural Slab Depth
Floor Loadings
Sustainability Target
BER rating of B1 or better